Clem's Education Picks
Study Skills
Exam Skills
Writing Skills
Test Anxiety
Financial Aid
Selecting a College
Clem's Hobby Picks...
Birdhouses
About This Site
Who Is Doctor Ah-Clem?
Send Ah-Clem Email
Suggest-A-Site

Click Here to Visit our Sponsor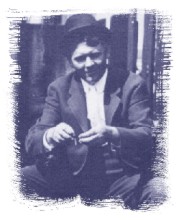 Books about Birdhouses

Here are Ah-Clem's recommendations for books discussing how to build and design birdhouses. Note that any of these can be ordered on-line from Amazon Books simply by clicking the book's cover photo or the words "Click to Buy". From personal experience I can tell you that Amazon is the best source for all your books, audio books and music tapes and CD's.



Click to Buy!
Don't Miss Out : The Ambitious Student's Guide to Financial Aid, 1998 (22nd Ed) by Anna Leider, Robert Leider Paperback - 156 pages 22nd edition (September 1997) Octameron Associates; ISBN: 157509021X ; Dimensions (in inches): 0.45 x 8.46 x 5.46


Synopsis: For more than 20 years, Don't Miss Out has been the most widely used, authoritative book available on financing a college education. Written from a consumer's point of view, this new edition presents everything students and their parents should know, listing hundreds of scholarship, grant and loan sources. Charts, tables, and easy worksheets guide students and parents through the financial maze. Written from a consumer's point of view, this new edition presents everything students and their parents must know when seeking financial aid for college. Charts, tables & worksheets.

Click to Buy!
10 Minute Guide to Paying for College (10 Minute Guides) by William D. Van Dusen, Bill Van Dusen, Bart Astor Paperback - 144 pages (April 1996) Arco Pub; ISBN: 0028606140 ; Dimensions (in inches): 0.38 x 8.41 x 5.49


This quick, simple, step-by-step guide for getting through the financial aid maze is full of answers to the most pressing financial aid questions. Both parents and students will have their spirits lifted in this easy-to-use book. The 10 Minute Guide to Paying for College demystifies the search for college financial aid. With information-packed 10-minute lessons, you learn how to maneuver through the financial aid process, with important tips on uncovering potential sources of aid and getting the best deal for a college education.

Click to Buy!
The Scholarship Book : The Complete Guide to Private-Sector Scholarships, Grants, and Loans for Undergraduates (5th Ed (Paper)) Paperback - 400 pages 5th edition (July 1996) Prentice Hall Trade; ISBN: 0134760603 ; Dimensions (in inches): 1.17 x 10.91 x 8.26


America's #1 guide to private-sector scholarships has been completely revised and updated. This comprehensive directory puts readers in touch with over 50,000 private-sector scholarships, grants, loans, and internships covering every major field of study, from aeronautics to zoology, and clearly lays out the qualifications students must meet.

Click to Buy!
Winning Scholarships for College : An Insider's Guide by Marianne Ragins Paperback - 158 pages (August 1994) Owlet; ISBN: 0805030727 ; Dimensions (in inches): 0.47 x 8.26 x 5.56


By earning $400,000 in scholarship funds, Ragins also won celebrity status (through features in People, Newsweek, and Essence magazines). Ragins shares her scholarship search secrets. Her organization tips are terrific. She tells how to track down scholarship money, what qualities to look for in yourself and your family background, and how to perfect skills in test taking, essay writing, interviewing, and filling out applications. Suggestions are offered to high school and college students, as well as students with special needs. An excellent starting point for students of all ages. Denise Perry Donavin Copyrightę 1994, American Library Association. All rights reserved

Click to Buy!
America's Best College Scholarships 1998-1999 (Annual) by John Culler, Sons Staff Paperback (March 1998) John Culler & Sons; ISBN: 1887269371 ; Dimensions (in inches): 0.68 x 10.90 x 8.38


Synopsis:A new book about scholarships for the millions of high school students who are qualified but need to know how where and when to apply. the user friendly format profiles the best 3000 scholarships available in the U.S. with information on the scholarship accompanied by DESCRIPTIONs of campus life and pictures of the campus. Students who have received the scholarships are pictured and they tell in their own words how they got the scholarship. If you or someone you know is considering applying for a scholarship the information in this book could prove invaluable
Other Clem Sites | Study Skills | Exam Skills | Writing Skills | Test Anxiety | Financial Aid | College |
| Who Is Ah-Clem? | Email Ah-Clem | Suggest-A-Site |
FastCounter by LinkExchange
© 1998, Ah-Clem's Webpages. All Rights Reserved.
ah-clem, scores, higher test scores, grades, higher grades, higher exam grades, better grades, skills, test skills, exam skills,
study, effective study, study skills, student, student resources, anxiety, stress, exam anxiety, test anxiety, webpages for students,
financial aid, money for college